This month our challenge for our blog circle was to attempt food photography. I decided to share my very favorite "salad" recipe to go along with it.
Caprese Salad
Ingredients:
Vine Ripened Tomatoes
Bocconcini (Fresh Mozzarella)
Fresh Basil
Olive Oil
Balsamic Vinegar
Preparation:
In a small saucepan, bring balsamic vinegar to a boil over medium heat. Boil for 10-20 minutes until the vinegar has reduced to a thick glaze. Remove from heat and cool. Slice vine ripened tomatoes and bocconcini. On a large platter, alternate and overlap the tomato slices, bocconcini slices, and basil leaves. Drizzle with olive oil and balsamic glaze. Enjoy!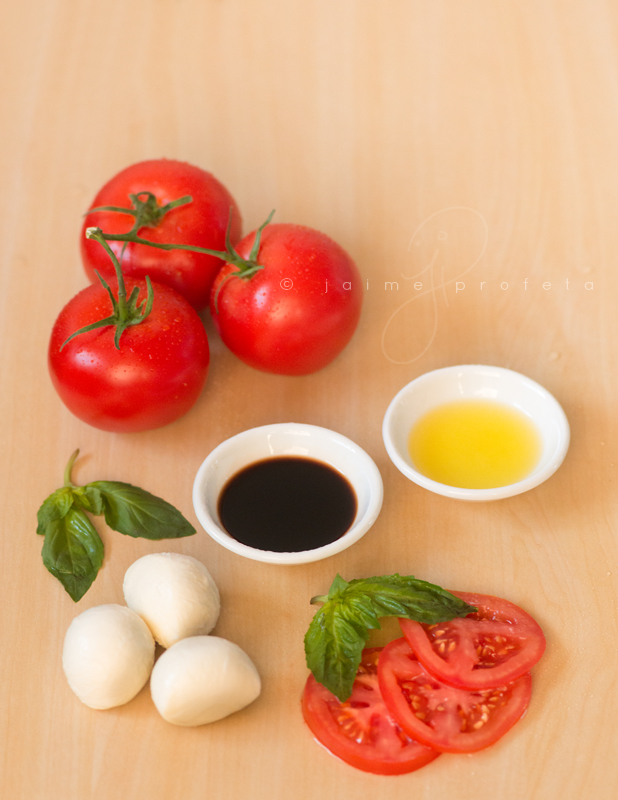 YUM!!!
Please check out all the other yummy food in the circle by going to Deitra's Blog next.